Services and Solutions
Serving New England
System Design & Integration
What do you want technology to do for you? We will explore your needs and get you set up with a fully integrated computer and audio/video network that will allow you to do your best work with the help of the best technology.
Conference Room Setup
Let us turn your beautiful conference room into a fully equipped a/v setup that will wow your clients and colleagues. We make video teleconferencing a pleasure. No more wrestling with five different remotes or tripping over wires–we'll make your setup attractive and easy to use.
Wireless Systems
High-speed internet access is a vital part of a productive business, and there's no reason for you to be tied to ethernet jacks to get it. No matter the size of your facility, we can provide you commercial grade systems. Let us get you a system that can support your company's data use anywhere in your offices, hassle-free.
Mobile Office
Do you need to be able to access your network when you're on the road or working from home? We offer secure, encrypted Cisco VPN networks.
System Migration
Does your current system need an upgrade? We can take over your current setup and move it over to newer technologies with minimal interruption to your workflow.
SAAS
Software as a service (aka SAAS or Cloud Computing) is the future of business. Whether you need to move an entire system or just a portion of your data, we'll give you a safe and seamless migration from internal platforms or softwares out to the cloud.
Network Monitoring
People are adaptive in a way that software isn't, which is why our remote monitoring of your systems is handle by human beings who know your system through and through.
Security and Compliance
In the age of big data and mobile information, nothing is more important than knowing for sure that your data and customer information is safe and sound. We stay up-to-date on the latest security concerns and solutions to make sure that we're providing you with state of the art security.
Regulatory Compliance
The best way to solve data security problems is to prevent them in the first place. We stay up-to-date with the regulations to ensure that your system meets the government and industry best practices, including 93I and 93H, HIPPA, OSHA, PCI
Information Security
Strong information security is vital in the digital age, which is why we offer expert security services such as custom firewalls, VPN management, and intrusion detection.
Virus Protection
Don't let a virus slow you down. Let us inoculate your system with our leading edge virus detection and mitigation methods so your system won't need a sick day ever again.
Email Systems
Email hosting doesn't need to be a massive headache for your IT manager. Let us keep communications working fluidly to make sure those memos and proposals get where they need to go without interruption.
Server Management
Keeping a server running smoothly requires regular maintenance, security updates, and monitoring. Our experienced team will handle everything it needs to keep your network running at peak performance from year to year.
Data Recovery
When we set up a system with data backup, we partner with the top local experts to give you peace of mind that your system has a second line of defense to preserve your hard work.
Commercial Construction
We specialize in working closely on large construction projects for the integration of technology into new builds. Our president, Mike Audesse, has extensive experience in construction alongside his years of work with top-end computer technology, which has given him the know-how to address OSHA regulations and to communicate fluidly about all pieces of the construction process.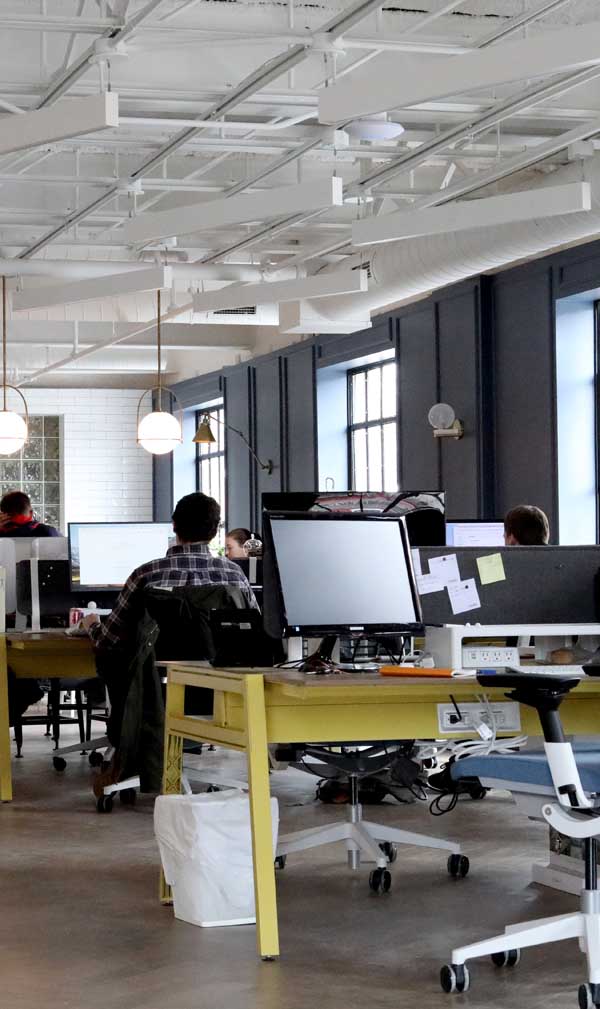 Office
754 Chestnut St.
Manchester, NH 03104
Hours
M-F: 8am - 5pm
S-S: Closed